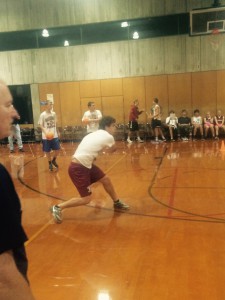 The City of Oak Ridge's Youth Advisory Board hosted the annual Youth Dodgeball Tournament on Saturday, October 24th at the Oak Ridge Civic Center. The event was created to offer local teens the chance to compete in the unique and fast-paced team sport of dodgeball. The double elimination tournament hosted 9 teams made up of 81 local youth, and many were also in attendance to witness this exciting event.
"The Dodgeballers" captured the Tournament Championship and completed the event with a perfect record, by defeating "Cobbin' 'N Dodging" 3-2 in the championship match. Thanks to all those who participated and made this the best Dodgeball Tournament yet!
For more information on the Youth Advisory Board, or other event for local youth, contact the Oak Ridge Civic Center at 425-3450.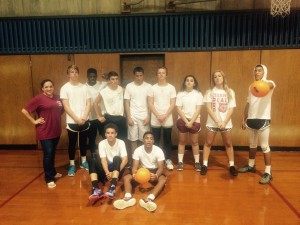 2015 YAB Dodgeball Tournament Champions, The Dodgeballers: Carter Alexander, Bronson Burdick, Seth Caldwell, Brooke Clowers, Jaycen McGhee, Alex Mendoca, Jacob Ownby, Preston Quindry, Adarius Simpson, Levert Smith