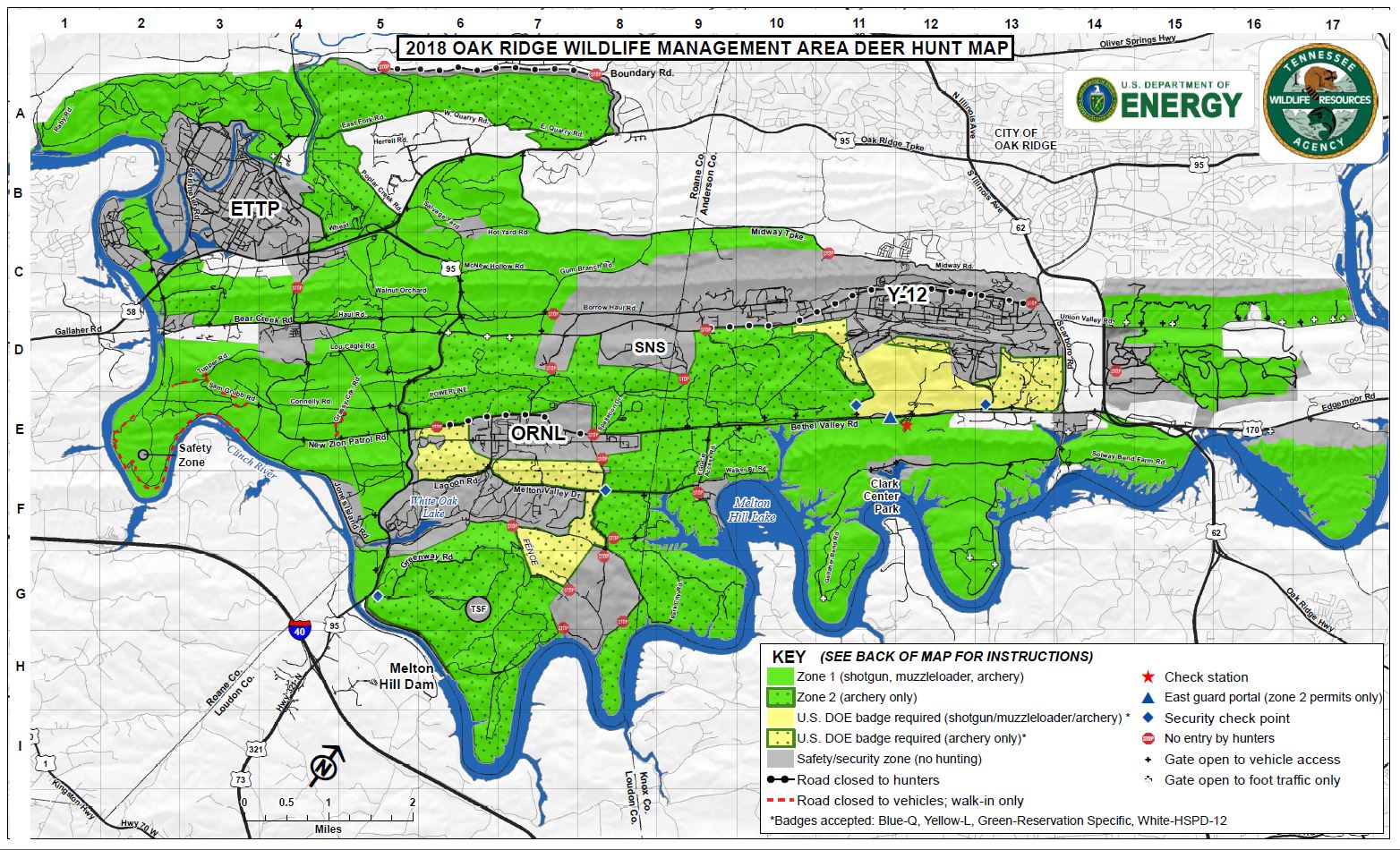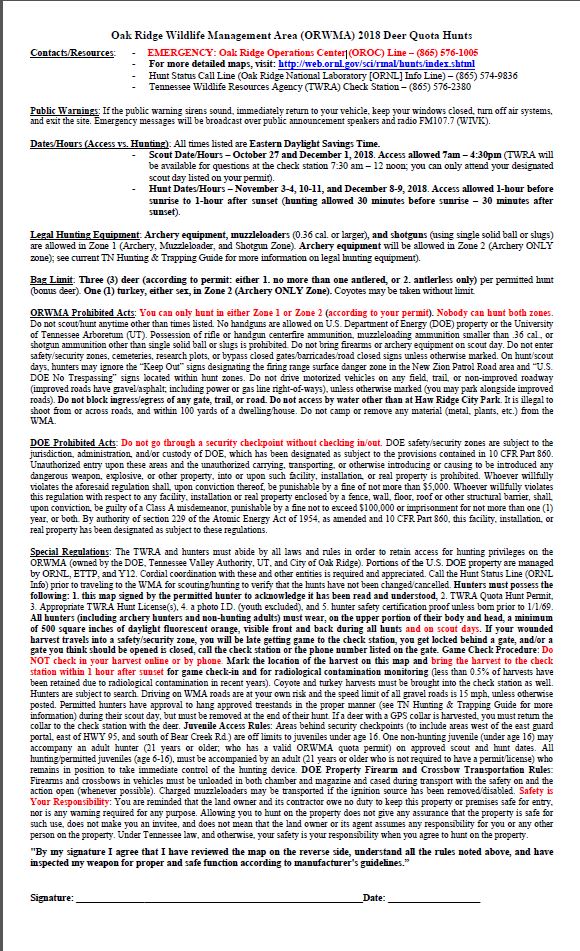 The dates for the ORWMA 2018 deer hunts are as follows:
Oct 27 (Sat)                            Scout Day for Nov 3-4 Hunt and for Nov 10-11 Hunt (7:00 am – 4:30 pm)
Nov 3-4 (Sat-Sun)                  First Hunt
Nov 10-11 (Sat-Sun)              Second Hunt
Dec 1 (Sat)                              Scout Day for Dec 8-9 Hunt (7:00 am – 4:30 pm)
Dec 8-9 (Sat-Sun)                 Third Hunt
ORWMA deer hunts are limited to 1050 hunters per weekend (600 archery & 450 shotgun/muzzleloader permit holders), pre-selected in a quota drawing. Hunting is allowed from 30 minutes before official sunrise until 30 minutes after official sunset. Please plan your activities so that you are not in the field, in a hunt zone, during scouting times or on hunt dates (unless authorized). Greenways in designated hunt zones are closed to the public during scouting times and on hunt dates (signs to that effect will be posted on the greenways).
As was the case last year, half of the archery permits and half of the gun permits on all hunts will be antlerless only, and all hunts will have a three deer limit. Hunters with either sex permits will be limited to one antlered deer. If you have any questions regarding the 2018 deer hunt map, map text, or any other aspect of the hunt plans, please don't hesitate to contact Neil giffin, Natural Resources Manager (241-9421) , or TWRA wildlife managers Aubrey Deck (755-4930) and Shannon Young (755-4845). You may also call or stop by the Checking Station (576-2380) on Bethel Valley Road from 7:30 am until noon on scouting dates to discuss questions or concerns. Additional information may be found on the Oak Ridge Reservation hunt website at http://web.ornl.gov/sci/rmal/hunts/.