Scarboro Community Center
---
The Scarboro Community Center consists of a middle school size gym, a full-size kitchen with a pass-through window, a small kitchenette, four meeting rooms, a game room, and a Computer Lab. The outside park area includes a picnic shelter, one lighted multipurpose court for basketball and volleyball, one lighted tennis court, and one lighted softball field, plus a new playground area for children containing multipurpose playground equipment.
Location & Hours | Scarboro Memorabilia Wall | Rental Information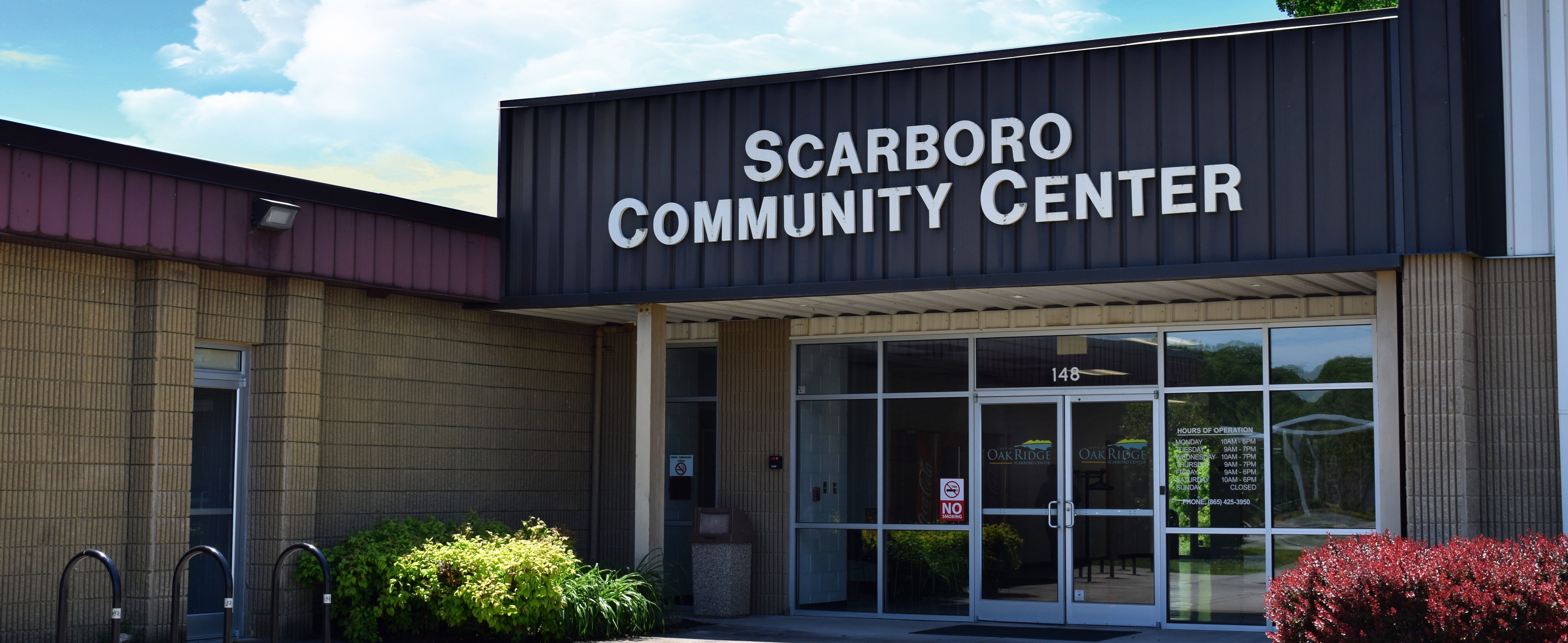 Location & Hours
---
Operating H

ours
Monday: 10 a.m. – 6 p.m.
Tuesday: 9 a.m. – 7 p.m.
Wednesday: 10 a.m. – 6 p.m.
Thursday: 9 a.m. – 7 p.m.
Friday: 9 a.m. – 6 p.m.
Saturday: 10 a.m. – 6 p.m.

Scarboro Memorabilia Wall
---
The Scarboro Memorabilia Wall is located in the Scarboro Community Center. In 2008 a member of the community suggested the Memorabilia Wall as a means to capture the African American involvement and participation in the growth and development of the history of the community.   The focus was to retrieve, recapture, and gather photos, newspaper articles and other related documents to be displayed.  Many of our young people who pass through the doors can now learn about our past and how the community has changed while retaining its rich heritage.  Phase I was completed and dedicated in 2011.  In 2018, we set out to complete Phase II by asking for donations and was able to raise enough money to complete it in April 2019.   The overall goal was to provide an opportunity to showcase our history and contributions as community citizens.  "Sharing the past in the Present Guarantees future Success" Special thanks to all our donors such as CNS, OVBC, Lori Whipple, and the many individual donors that contributed.
Rental Information
---
Meeting Rooms
A/B Room
Capacity: Auditorium – 100 / Banquet – 48
D – Room
Capacity: Auditorium – 40 / Banquet – 24
Gym
Capacity: Auditorium – 700 / Banquet – 300
Multipurpose Room
Capacity: Auditorium – 120 / Banquet – 60
---
Other Rental Options
Available Amenities: Stove / Microwave / Refrigerator / Standard Sink
*Available for rental with Gym or A/B Room*