The Oak Ridge Recreation and Parks Department offers swimming classes throughout the year. We are currently offering the following classes:
Private lessons for all ages ($120.00 must be setup with Vonda Wooten, Aquatics Recreation Manger)
Group Lessons (schedule below)
To find out more information about requirements for various swimming levels check out our Level Placement Guide below.
Upcoming Sessions
  Registration Opens Dec. 11th!
Winter Sessions: 
Dates                                                  Times Offered                                    Levels Offered
Session 2- Feb. 6-Feb. 22                    4:00p-4:45p or 5:00p-5:45p               Levels 1-3*  (Closed)
Session 3- March 27-April 12            4:00p-4:45p or 5:00p-5:45p
*Sessions are three weeks long. Classes are held on Tuesdays & Thursdays.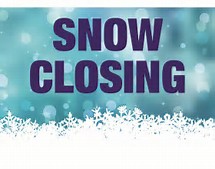 Inclement weather policy:  If OR city schools are closed, we do NOT have classes.
*Special Notes:
All  lessons are held in the Civic Center Indoor Pool.
All levels are limited by number and based on availability.
How to Register: 
Registration will close 1 wk prior to the class starting to ensure instructors placement
Registration is now available online. Payment is due at the time of registration. For further information please call the Recreation and Parks Department, 425-3450 or email Vonda Wooten at vwooten@oakridgetn.gov. Enrollment is limited. The cost is $55 for 6 forty five minute sessions. If you register online, you will receive a $5.00 discount making the cost only $50.00. There is also a once per year $10 non-resident fee for children and a $20 fee for adults who live outside of Oak Ridge. Non-resident fee must be paid first day of class to the Front Desk at the Civic Center. (Non-resident fee cannot be paid online.)
Click here to register:  Create an Account and Register
What to bring to class:          
Please Bring:  swim suit, towel, and a smile  (goggles are a good idea, but not necessary)
Any child not fully potty trained needs to wear a proper swim diaper.
Do NOT Bring:  floaties, puddle jumpers, full face masks
Downloadable Forms