OUTDOOR POOL PHONE:  865-425-0554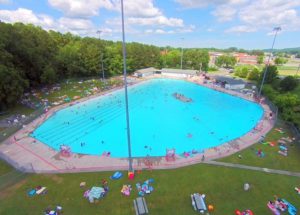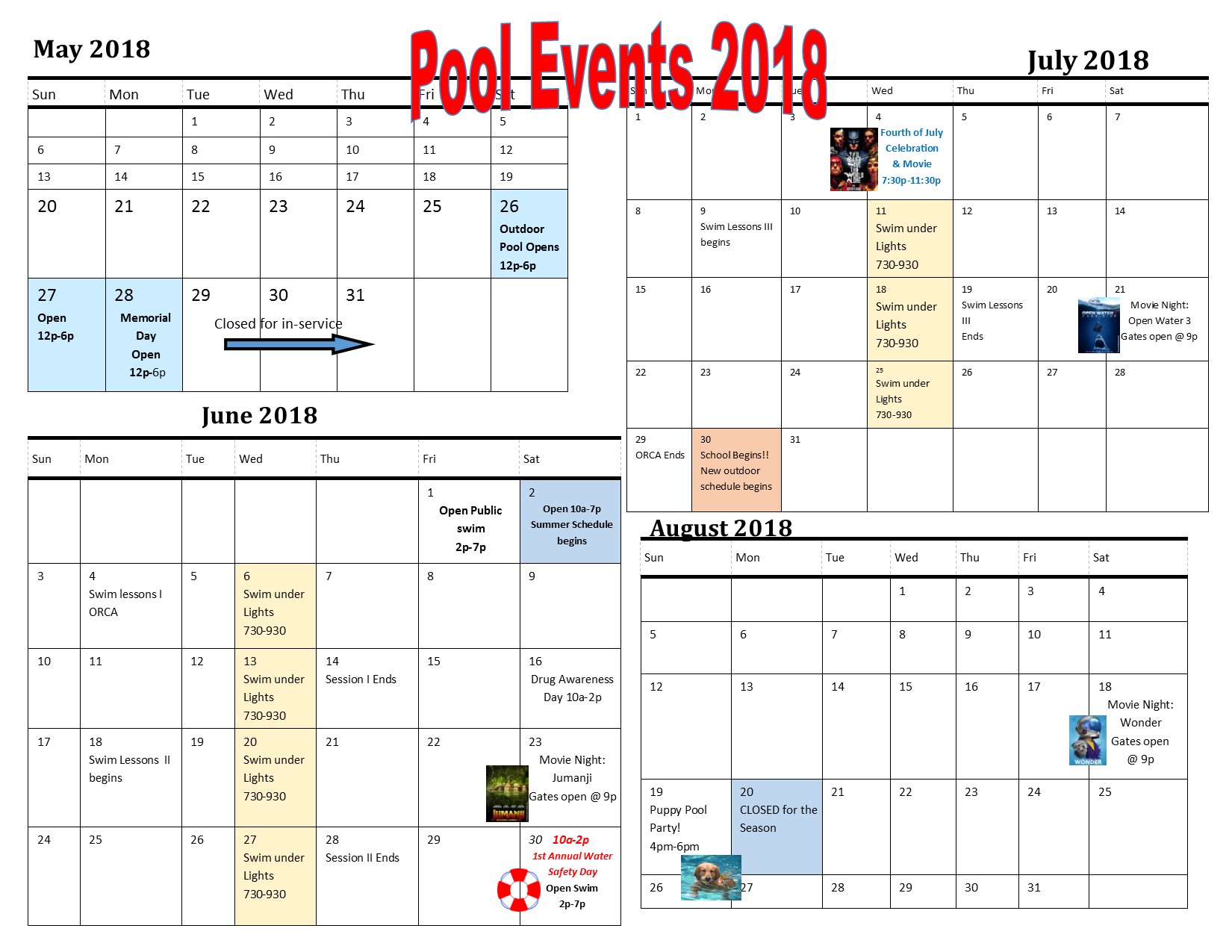 The Oak Ridge Outdoor Swimming Pool is located at 172 Providence Road. Originally constructed in 1944 by the Corps of Engineers, the pool underwent major renovation in 1992-1993 and reopened for the 1994 summer season. The pool is spring water fed and considered one of the largest in the nation. Depths range from zero to 13-1/2 feet. It opens each summer during the first part of June and closes in August. There are 25- and 100-meter courses, an offshore island, and a large grassed beach area.
NEW:  Mommy/Baby room for a  cool, comfortable place to breastfeed your baby.
Food and float rental concessions are also available.
Please provide your own chair.  We have limited seating.
Coolers allowed, no glass
Bags/coolers are subject to search.
Opening Memorial Day Weekend:  May 26-28   12:00pm-6:00pm
The pool will be closed for in-service May 29th-June 1st and will reopen as follows: 
Friday, June 1st          2pm-7pm           Public Swim
Saturday, June 2nd   10am-7pm          Open for Regular Season Hours!!
Summer 2018 Hours
Monday-Friday
11am-Noon        100M Lap Swim Only
Noon-7:00pm         Public Swim
Wednesday Swim Under the Lights
7:30p-9:30p Public Swim
Saturday & Sunday
10:ooa-7:00p Public Swim
Please Note:  Areas of the Pool may be closed depending activities, crowds, staffing, or maintenance.
For further information, please call the Recreation and Parks Department at 425-3450.
Click here for the indoor pool facilities and hours page.