Community Activities
The Scarboro Community Center, in conjunction with other community and non-profit groups, offers community centered programming through out the year. For more information about participating in these activities and/or cosponsoring other activities, please call Barbara Spratling at 425-3950.
Upcoming Activities
Community Share Day
What: A fun day to share in fellowship, games,hands-on activities, and free food!
When: April 27th from 1 p.m. to 5 p.m.
Where:  Scarboro Community Center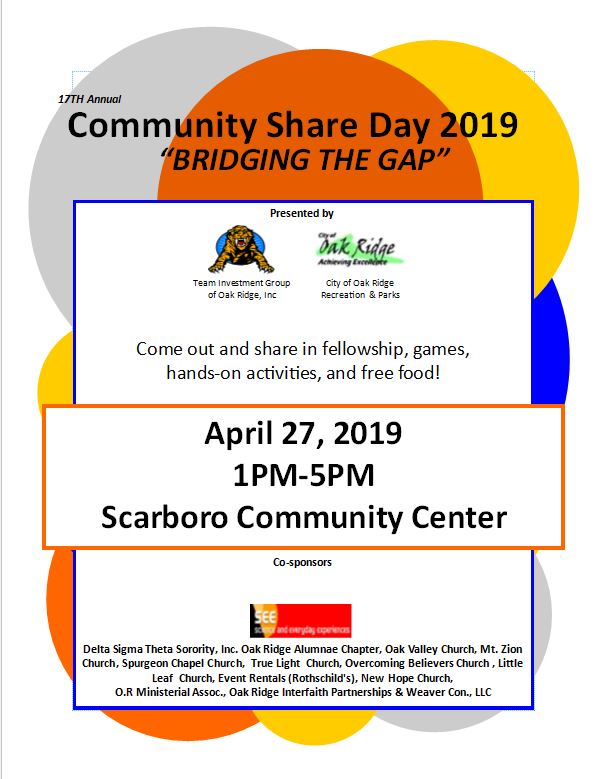 Computer Classes
The City of Oak Ridge Recreation and Parks Department offers free computer classes on a quarterly basis. They are held on Tuesdays and consists of 6 one-hour long classes. There are classes geared toward the beginner as well as to the advanced user. The beginning class focuses on familiarizing the user with the basic parts of a computer and their functions as well as how to use the internet, email, and word processing. Topics of the advanced classes have included Using Microsoft Word, Using Excel, and Using PowerPoint. Class space is limited to the first 10 respondents.
Upcoming Classes
TBA