Youth Advisory Board Information
The City of Oak Ridge Youth Advisory Board serves as a liaison between the Oak Ridge City Council and the youth of the community on matters affecting the youth. The purpose of the Board is to assist in minimizing community problems relating to youth, and to encourage positive growth and development of youth by involving them in healthy, enlightening, empowering, social, cultural, and recreational activities that shall be drug and alcohol-free. If you would like more information about the City YAB, please call Matt Reedy, City Staff Liaison to the YAB, at 425-3442 or email him directly.
Apply to serve on the 2016-2017 YAB – Click HERE
2015-2016 City of Oak Ridge Youth Advisory Board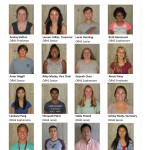 2015-2016 MEETING SCHEDULE
Regular Meetings – Wednesdays at 2:05pm
August 5th & 19th
January 6th & 20th
September 2nd & 16th
February 3rd and 17th
October 21st (After Fall Break)
March 2nd and 30th
November 4th & 18th
April 6th & 20th
December 2nd
May 4th & 18th
YAB EVENTS & PROGRAMS
DATES & INFORMATION
(Entries below in blue, link to more information)
YAB Youth Leadership Trip (Board members)
February 24, 2016
Teen Dodgeball Tournament
April 2, 2016 at 6pm, Civic Center
YAB Applications for 2016-2017
Coming Soon!  Opens April 2016
Battle of the Teen Bands
CANCELLED
YAB Field Day
May 6, 2016, 6pm, Yearwood Park
Graduation Celebration
June 2nd, 2016 at 10pm, Civic Center
If you would like more information about these events or about the City YAB, please contact Matt Reedy at mreedy@oakridgetn.gov or at 425-3442.